Our Treatments
Some Acupuncture Basics and What You Can Expect
Let us define a few terms. Acupuncture involves the use and insertion (sometimes) of very fine, sterile, disposable needles at specific points on your body. Using needles at these points activates your body's energy or ki (pronounced "key" or "chee"), releasing blockages to promote healing. Some say that acupuncture just boils down to increasing the flow of blood to your tissues so that your body's systems can work properly.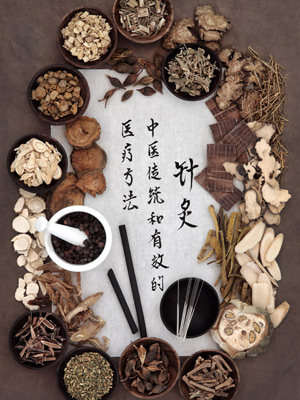 Other methods used to activate and move your ki are:
Moxibustion, which involves burning an herbal substance on or near acupuncture points. Here at Acupuncture Works, various methods of moxibustion are used depending on your needs as a patient. The use of moxa in so many formats is a particular feature of Japanese-style acupuncture. It is highly therapeutic, but because it takes time and skill to learn and administer, this type of treatment is not widely practiced in the United States.
Certain forms of massage, including acupressure, to strongly invigorate points along your acupuncture channels along the arms and legs. An acupuncture treatment may incorporate moxibustion and/or massage.
Additionally, a technique called cupping, whereby glass suction cups are applied to certain areas of the body, may be utilized as part of an acupuncture treatment. The same or better results can be obtained through the use of a tool called a teishin, which allows the body to stay warmer compared to the use of glass cups.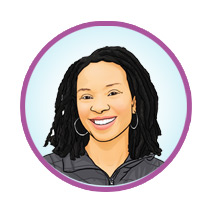 Kerri's To-The-Point: Small children and patients who are afraid of needles can receive treatments without the use of needles in some cases. Other tools of acupuncture (for example, a shonishin set for children's treatments, pictured) are used as an alternative to needling to achieve the same benefits.
I spend one-on-one time with you during every visit, using an approach that considers your whole system. We go for solving the problem that brings you in for treatment and we address other issues that may show up during the session. This approach does not cause any conflicts; usually, it is the best way to make the treatments truly correct imbalances that contribute to pain or poor function. I check your pulse several times as I work, to observe how the treatment is going and if I need to change course. You are an individual with many factors affecting you at a given time. When you appear for treatment, I look at your situation from several points of view. First, I listen to what you say about your condition. I also use my other diagnostic tools and senses to understand on how the issue could be affecting you beyond what you have said (for example, if you mention having a shoulder problem, what is your range of motion of that arm? For a leg or back or hip problem, are you limping? If so, to which side?) Second, I think of how the condition is treated traditionally with acupuncture. Third, I consider how the traditional treatment needs to be adjusted, if at all, for what else is presenting the day of your visit (for instance, if you report back pain and you also have a stuffy nose, we work on the back and we also include some treatment for the congestion). This way, we set the stage for healing and prevention.
Rates
An in-office consultation fee of $25 is charged in addition to
the treatment fee for the first visit only for all new patients.
See the FAQs page for more information about forms of payment.
Below is a list of hourly rates we charge for a treatment.
Adults: $115
Students with valid ID: $95
Educators are also eligible for the student discount.
Hours: Tuesday through Thursday 10-6, Friday 10-4:30 (appointment start times listed).
We run a very busy clinic. Thus, we ask for at least 24 hours notice before rescheduling or cancelling an appointment.